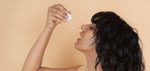 How much CBD should you take? CBD dosage
There are a number of things to consider when trying to find the right dosage for an individual. We encourage people to start small, and progressively work their way up to a dosage that feels right. How small? That can depend on a number of things. Here are some helpful items to note, tools and guidelines:
1) Which conditions are you seeking treatment for. We recommend people take CBD 2 times per day, but for some, it may be necessary to take 3-4 times daily, as CBD only lasts in ones system for approximately 6 hours. This can be dependant on...
2) Your weight, diet, and metabolism. These can effect the amount of CBD required to remedy that from which you seek relief; weight especially. See below for a helpful table. 
3) The severity of the condition(s) for which you are seeking aid. As you can see by the table above, our suggested guidelines also vary with a handy severity scale. While the consequences of taking a higher dose than one needs aren't harmful in terms of toxicity or dangerous of overdose, instead the result could be one's body building a greater tolerance to CBD, making futures dosing needlessly larger.
4) Your tolerance to CBD. Cannabis users of all types, especially regular users will likely have bit of a tolerance built up to CBD, so they may need to consider taking a larger dose than those who have lead a cannabis free lifestyle previously to trying our CBD products.
5) Other medications. Other medications will affect how much CBD is needed. If the medication is used in companion with CBD for the same issue, or if the side-effects of a medication (nausea, for example) are trying to be remedied.
It should be noted, especially for those who take CBD primarily as a sleep-aid, that sometimes if you take too much to begin with, there will be a serotonin boost that will cause some takers to be stimulated. This isn`t a sign that CBD isn`t right for you, just that perhaps it would be a good idea, to scale back the dosage and start working your way back up again. 
Other Helpful Thoughts:
1) The full benefits of CBD aren't felt until at least a week of continuous use. It is best not to think of CBD as a once-in-a-while Advil or melatonin, but instead, as part of your daily supplement/nutrition or well-being regimen. Regular consistent dose will activate your endo-cannabinoid system and help your body achieve homeostasis (see down below)
2) CBD is Biphasic / Adaptogenic which means that at certain doses, CBD can a certain sort of effects, and while at a different range of doses can provde a different list of effects. 
An example of this would be alcohol. Below a certain blood alcohol content (BAC) alcohol can provide a stimulating effect ,making one very social.But with much more elevated BAC content level it acts as a depressant and makes one sleepy.
This isn't to say CBD will do the same -it wont act like a stimulant / depressant in the same way alcohol does in the varying doses. But depending on what you are using CBD for, an extremely high dose may not be the answer. Some might consider journaling their experiences as they experiment with dosages.
Of course, contact us at any time should you have any questions, comments or concerns!
We are not doctors, nor pharmacists here at Sunnyside Botanicals. As such we always recommend consultation with a healthcare professional before deciding any dose of CBD is right for you