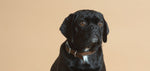 Just like in humans, there is evidence that CBD can be helpful in remedying several ailments in dogs, cats, and even smaller pets like rats, hamsters, and other critters:
PAIN / INFLAMMATION
Arthritis, chronic pain and other pain-related ailments. (This can keep senior-pets active. An active pet is a healthy pet!)
Dry, cracked skin and paws.
 ANXIETY
Separation Anxiety
Thunderstorms, Firework phobia
SERIOUS ILLNESS – (WE DO NOT MAKE CLAIMS IT WILL CURE, ONLY ASSIST IN RELEIF OF SYMPTOMS)
Reduction of Pain
Increase Appetite
Regulate Sleep
Reduce epileptic seizures
Here is a more specific dosing guide for pets than we were able to squeeze onto the back of our tincture labels.
We recommend starting with the STARTING DOSE for a number of days and working towards the HIGH DOSE. The dose on the left column of both the Starting and High doses are meant to be administered twice daily.
Of course, this guide's suggested doses depend on the severity of you're pet's condition, and can vary from pet to pet. As such, this should be considered after consultation with your veterinarian.